Title (optional)
Post
Mhmm, yes.
Pretty damn happy with life :)  w00t w00t hey hey hey y0. Cheers! xxx
In any which direction, call me I'll run for you →
Happy
Super happy right now. Anticipating as well. It's like when your a kid and you find out you're going to Disneyland in 2 weeks. That's the anticipation level :P
Well I watch you tangle every weekend It may start different but it ends up the same One minute we're casually speaking The next it's all gone up As you've just put fuel on the flame Settle for a draw, you're not gonna get much more so you should settle for a draw
Arctic Monkeys are the Beatles of our generation →
Click dat title! :D
True, lyrics are so damn true. →
And there's nothing like a dirty look  From the one you want, or the one you've lost.

What's good: things i thought to myself in SF this... →
helloiamhutch: Love's a lot easier when you take the time to consider why someone else does the things they do. Especially things that for whatever reason just piss you off. It's tricky. It requires you to fuck off everything you know and to imagine what life is like through their eyes. All their memories of… Hutch has effectively conveyed what I could not.
Photography
I love it. Taking the initial and then all the post production bid niz. Definitely one of my favourite things right now. I'd honestly say it expresses how I feel. :)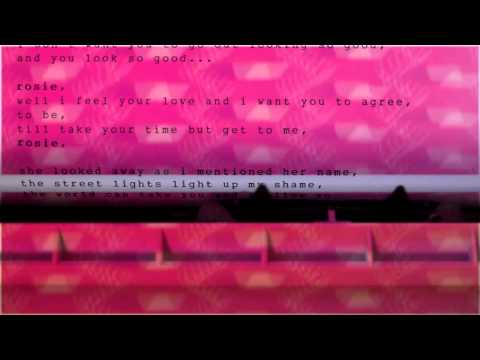 "A man is not defined by his success, but rather how he handles the hardest parts..."
– Some guy who happens to have the same surname as me.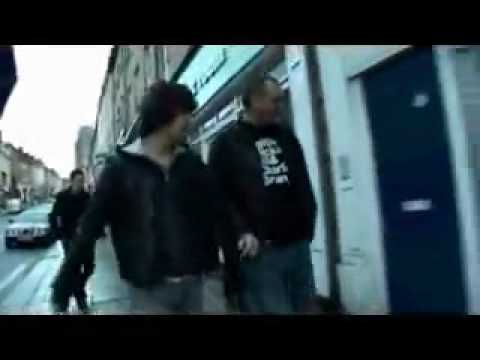 Problems?
If all you have to worry about is hurt feelings, then you have it made in the fucking shade. Thanks for that quote Dad, helps a ton.
Feels like a waste of time.
Feels like I've been wasting my time a bit as of late. General stuff, the largest had to be a video project I've restarted 4 times now. Spent about 10 hours on it and it's…. Simple. I restarted the other three because I felt they were not of a high standard. I loathe producing sub par entertainment… Otherwise there's a few other things I've been hung up on...
Hmm
Well today was training. The dude I was partnered with had a hard time dealing with being both clinched and kneed. Needless to say, after catching 5 knees in the chest he didn't want to partner. Worst part is, when it was his turn to hit me he didn't even try. I think he was trying to impress a girl there as well… Not too sure tbh. Anyway. For the rest of class I was partnered...
Whistle for the choir. →
So if you're lonely, why'd you say you're not lonely? Oh you're a silly girl, I know I hurt it so It's just like you to come and go And know me, no you don't even know me You're so sweet to try, oh my, you caught my eye A girl like you's just irresistible
Interesting day.
Well today was pretty chill. Went to visit a friend at a public school cause I had a ton of time before I had to pick my younger cousin up. I got looked at like I was weird because I was wearing khakis and a polo…. That's what you wear when you go to private school. Anyway, following this, I picked up my younger cousin at my old middle school. Pretty cool to see some of the old...
Alt.
I love life. Yes, that is all.
Facepalm*
I really cannot stand the preppy girls that went to my old school :| For example, one gal turned 17 yesterday… I was about to go on her wall and be like "Heyooo! Happy birthday! yeahuhh!!!" (you know, dropping that Parkin charm, jk i don't have any) Anyway, as I approached her wall I saw a post by her…. "Yeah mom! Coors light! Thanks for the gift!"...
A moment of scilence
10 years ago we lost 3,000 people. I can only wish the best for their families in these past 10 years. Dealing with a loss like that is hard. Especially due to the fact it wasn't natural. Anyway, hope they're doing well. Definitely going to pray for them. I'm not too religious but if there's something out there and they hear us now is a pretty good time to start saying...
Flexibility & exceptions
Well, I just made the first exception ever to the rule I've held closest when growing up. If everything goes wrong I will share that rule in a heartbeat and why I had it in the first place. Word to the wise: when you make a rule stick to it.
Damn, 10 years...
It's been quite some time. I was in the 2nd grade. Truth be told I had no clue what had gone on. Due to me being on the west coast I had seen the footage before even going to class that day. Where it really got crazy was when we were pulled out of school. I remember my Madre giving my cousin and I a ride to my abuela's house. Anyway my ENTIRE family was there, extended as well. We then...
Humor
I just read someone else's blog about having a sense of humour and how important it is. This is honestly so true. My obvious sense of humour is my sarcasm. Maybe I have a funny story every now and then, but sarcasm is where I really strike gold. I really hate being sarcastic. It's been 14 years of this, obviously I couldn't speak properly until I was about 3 and I'm...
Oh man this is serious business
Take everything I say as though it carries the weight of the world. That way if I say something offensive then you can get super mad and hate me forever. Side note- I'm a terrible writer, I have no comprehension of using interesting adjectives, verbs or conjunctions. My teachers hate the way I phrase my sentences… They're too ambiguous and they don't convey my message...
I'm actually going to write something
Considering I have nothing else to do for the day I have concluded that I'll indulge myself and write something. Cause we know if I do it I'll feel all important. Especially after I make an advert for it on twitter and facebooook. Anyway this stuff has amassed to about 4 pages of writing if I really get into it. Just a lot of shit has gone on, some very good stuff as well. Generally...
Title (optional)
Body
Yes!
It's 6 in the morning lolol
Hi
Hello.
Here comes the anxiety, well actually arousal.
Good god. Everything before today was perfect. Honest, everything has gone great. Super fun day yesterday at my cousins birthday. Fortunate enough to bring someone as well. Names are not to be named. Basically I woke up, picked them up, drove to cousins party, had fun in the sun, drove back to the city, quick bite to eat, then dropped them off. The week prior was also amazing, if I could repeat...
I have a tumblr, cos I'm a hipster.
Yo guys what's going on, my name is Parkin ANDDDDDDDDDDDDDD…… This is real life. Well, not really. In the sense of no longer posting on YouTube, then yes it is. Otherwise, this is still the internet. Moving on. I guess what I've come to realize is that YouTube was more then just "videos," it had progressed to a way of documenting my life and what I had done. For...